Architectural Stair Glass Balustrades
Design and construction
Glass balustrades are suitable for both internal and external stairs. Some homes and offices need the simple lines that are provided only by the use of glass. 12mm toughened glass is the ideal architectural solution for these balustrade components.
The use of glass balustrades with their clear finish help to preserve the surrounds of the building or outdoor landscape, providing a minimalistic presence of the staircase to blend perfectly into the surrounding environment.
Class Glass uses only the toughest rated safety glass in their balustrade staircases which enhances the architectural style of any building without compromising safety.
We enjoy helping our clients with the design of their staircases as they can be tricky at times but so rewarding once completed.
We pride ourselves on having your stair balustrade glass installed within 10 days of final site measure.
Please contact us for more information.
---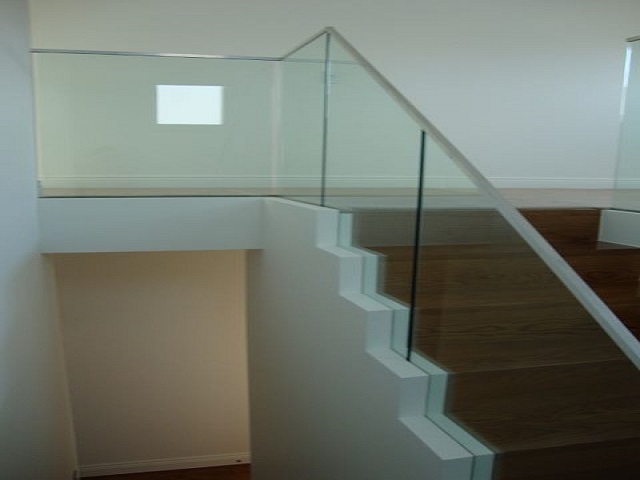 ---
We will manage all your glass and glazing needs.
Fast and reliable service for Melbourne and surrounding suburbs. FREE Measure & Quote.
Testimonials
Class Glass have done an amazing job on our recent Fitness First project. They were on time, quick to help when the need arose and provided a fantastic product. Kade & Anthony were wonderful to work with and i wouldn't hesitate to use them on future projects.
I have used Class Glass on large and small projects and they have shown themselves time and time again to be willing to go that extra mile to make sure the job was done correctly and finished on time.
Michelle Falzon
FDC Project Manager